Discover our

rosé wines from Provence
Buy
Château La Coste's

wines
In 2009, Château La Coste's wines were given the "Organic Farming" label, a label which acknowledges a profound respect for the land and farming methods which are in perfect harmony with nature. This philosophy is also exemplified by the biodynamic principles we follow to create lively wines with all the minerality of the soil. The alchemy of blending different grape varieties takes place in our wine cellar, designed by the French architect Jean Nouvel, in a vat room which preserves the wines' naturalness. To better understand our production process, we encourage you to visit our wine cellar.
You'll find this sense of magic in each and every one of our bottles which will transport you and stimulate your senses. With their robe, their nose and their name, our red, white and rosé wines invite you to embark on a poetic journey to the heart of the vineyards, to the heart of our terroir. Be amazed by Château La Coste's wines.
Discover our white wines, made with Vermentino and Chardonnay grapes!
Discover our red wines, made from Cabernet, Sauvignon and Syrah grapes!
Discover our rosé wines, made with Grenache, Syrah and Cinsault grapes!
Since 2008, the two above-ground buildings which make up the wine cellar, designed by the French architect Jean Nouvel, have been home to harvested grapes and the ripening and bottling processes.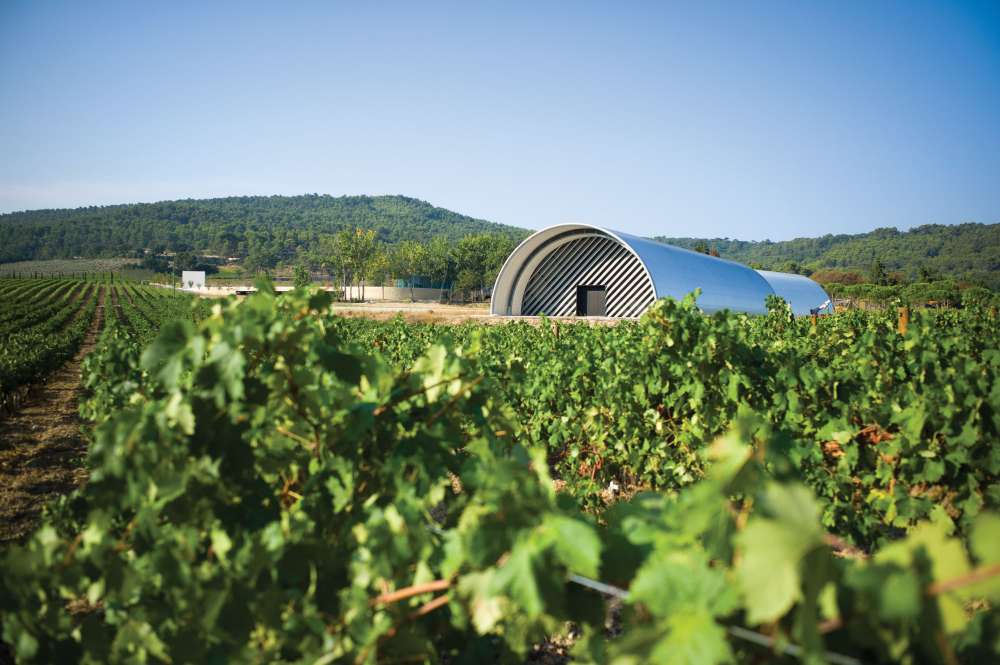 Workshops
tasting sessions
Visitors to the wine cellars, designed by Jean Nouvel, can learn about the basic principles of wine-making at Château La Coste.
Wine Workshop OnLine - Learn about Château la Coste's wines and terroir
An introduction to wine-tasting and its aromas and flavours

Every Month, we invite you to discover our wines during a tasting with our sommeliers.
Stay at home, we send you the wines and then we share this moment of sharing remotely.

Château La Coste has made organic farming a priority,
Inspired by the rules of biodynamics and concerned with preserving the soil and the environment.
This respectful work of the vines has been rewarded.
Since 2009, our wines have been labeled "Organic Agriculture".