Jean Nouvel wine cellar at DomaineChâteau La Coste
A visit to Domaine Château La Coste is an opportunity to enter a unique and unusual world and to seek out innovative farming methods which reflect a profound respect for the land.

Visit the Jean Nouvel Wine Cellar at Château La Coste and discover the wine estate's organic wines.

The art of wine-making calls for equipment which is capable of extracting the quintessence of the terroir and ensuring that the wines are an authentic expression of the soil. This requires a genuine respect for the grapes used in the wine-making process.

This virtuous and virtuoso philosophy is embodied by the wine-making cellar, built in 2008 by the French architect Jean Nouvel; it consists of two buildings where harvested grapes are stored and ripened and the wines are bottled: a truly flawless process.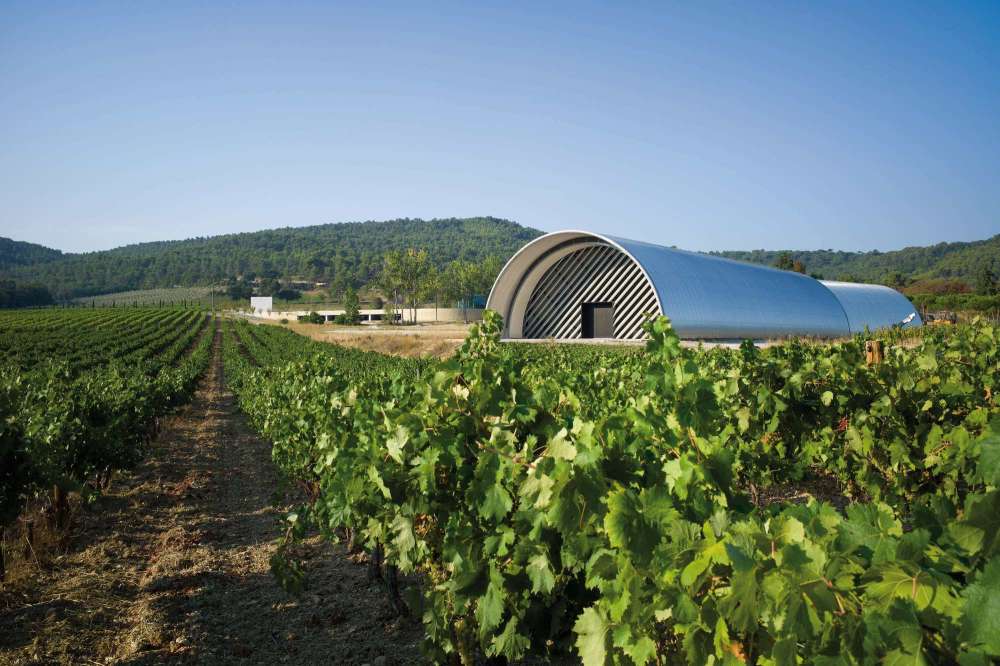 A unique wine cellar in Provence
The two parts, each of which is 10 metres tall, are made with corrugated steel sheets. The smaller part of the building is open on one side and houses the machinery for manual sorting and pressing; in the larger part, which is enclosed with a sun-breaker in tinted glass, the wines are bottled and equipment is stored in 70 tanks.

In the basement, some 17 metres underground, lies a huge vat room with steel walkways which provide access to the upper opening of the stainless steel vats. Gravity and technical innovations enable us to produce wines which reflect the unique nature of Château La Coste's terroir. This exceptional structure plays an essential role in Château La Coste's architectural design.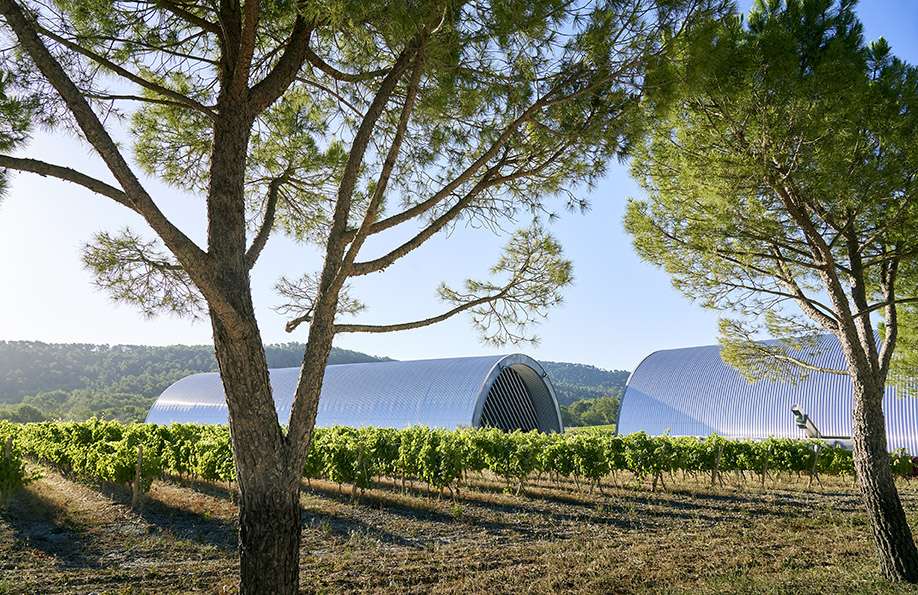 Visit the wine cellar
A unique and enormous architectural structure in Provence which is open to visitors.

Tours of the wine cellars are held throughout the year.

Every day at 11am in French.
Every day at 2pm in English.
Duration: 90 minutes.